Gateway Cleaning Services provides religious building cleaning services to churches, synagogues, and other places of worship.
We understand the unique cleaning requirements of religious institutions and offer expert cleaning solutions that uphold the sanctity of these places while ensuring a spotless environment for congregants.
Religious facilities and churches are more than just buildings; they are places where people gather to connect with their faith, find solace, and nurture their spirituality. Cleanliness is vital for aesthetics and creating an environment that promotes peace, tranquility, and concentration. Gateway Cleaning Services is dedicated to upholding these values through our professional cleaning services.
---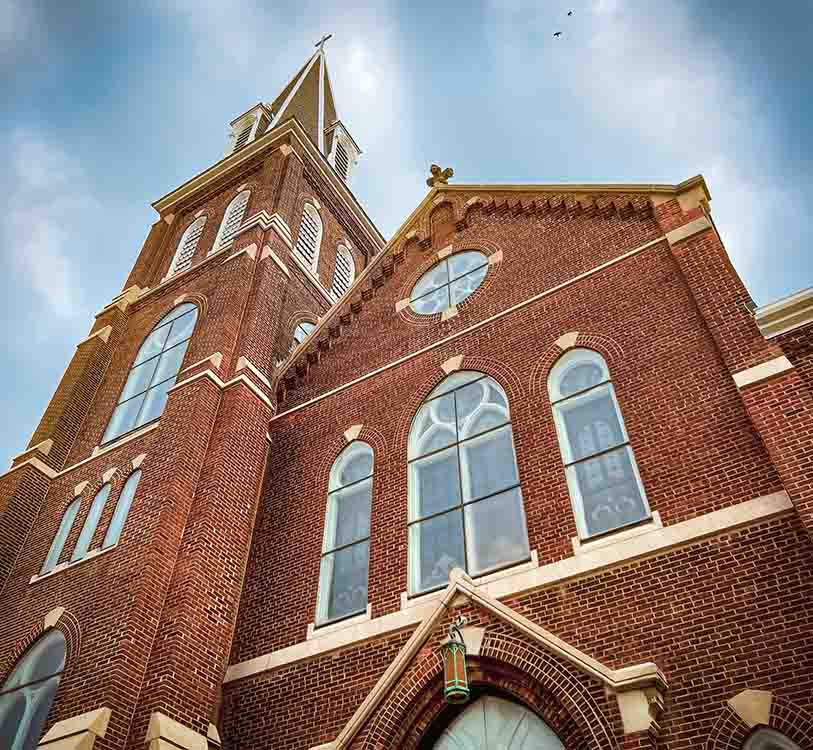 Tailored Cleaning Solutions
Religious facilities have unique requirements, and one-size-fits-all cleaning solutions don't work. At Gateway Cleaning Services, we understand this and tailor our services to the specific needs of each facility. Whether it's a small chapel, a grand cathedral, a mosque, a synagogue, or any other religious space, our team of experienced professionals ensures that every nook and cranny is perfectly cleaned.
Regular Maintenance
Religious facilities often host weekly services, ceremonies, and community events, leading to heavy foot traffic and a higher likelihood of dirt and debris accumulation. Gateway Cleaning Services offers customized maintenance schedules to ensure that your space is consistently clean, no matter how frequently it is used. We work closely with your staff to develop a cleaning plan that keeps your facility in pristine condition.
Safe and Green Cleaning
Gateway Cleaning Services understands the need for environmentally friendly and non-toxic cleaning solutions within religious facilities. We use eco-friendly products and employ safe cleaning techniques to preserve your congregation's and the environment's health. Our commitment to green cleaning ensures that your space remains pure in every sense of the word.
Respecting Sacred Objects and Spaces
We recognize that religious facilities often house sacred objects, artifacts, and architecture. Our professionals are trained to treat these items and spaces with the utmost respect and care. We clean around these items diligently, ensuring they remain untouched and unharmed during the cleaning process.
Emergency Cleanup Services
In times of unexpected events, like natural disasters or accidents, Gateway Cleaning Services is ready to provide emergency cleanup services. We understand the urgency and sensitivity of such situations, and our team is equipped to quickly restore your space to its original condition.
A Trusted Partner in Cleanliness
Gateway Cleaning Services has a reputation for being a trusted partner in cleanliness for religious facilities and churches. We have the experience, dedication, and flexibility to cater to the unique cleaning needs of these sacred spaces. Our team's commitment to cleanliness, respect for your faith, and understanding of your facility's significance make us the ideal choice for ensuring divine purity in your religious facility.
---