School Cleaning Services
Whether it's an elementary school or college, educational facilities need to provide a safe, clean, and healthy environment for their students.
A clean school can help reduce student and teacher sick days, resulting in a better learning experience for everyone.
At Gateway Cleaning Services, we are a full-service, commercial cleaning company that provides your school with quality school cleaning services at a competitive price. We are your solution for any commercial cleaning needs, serving the St. Louis area.
---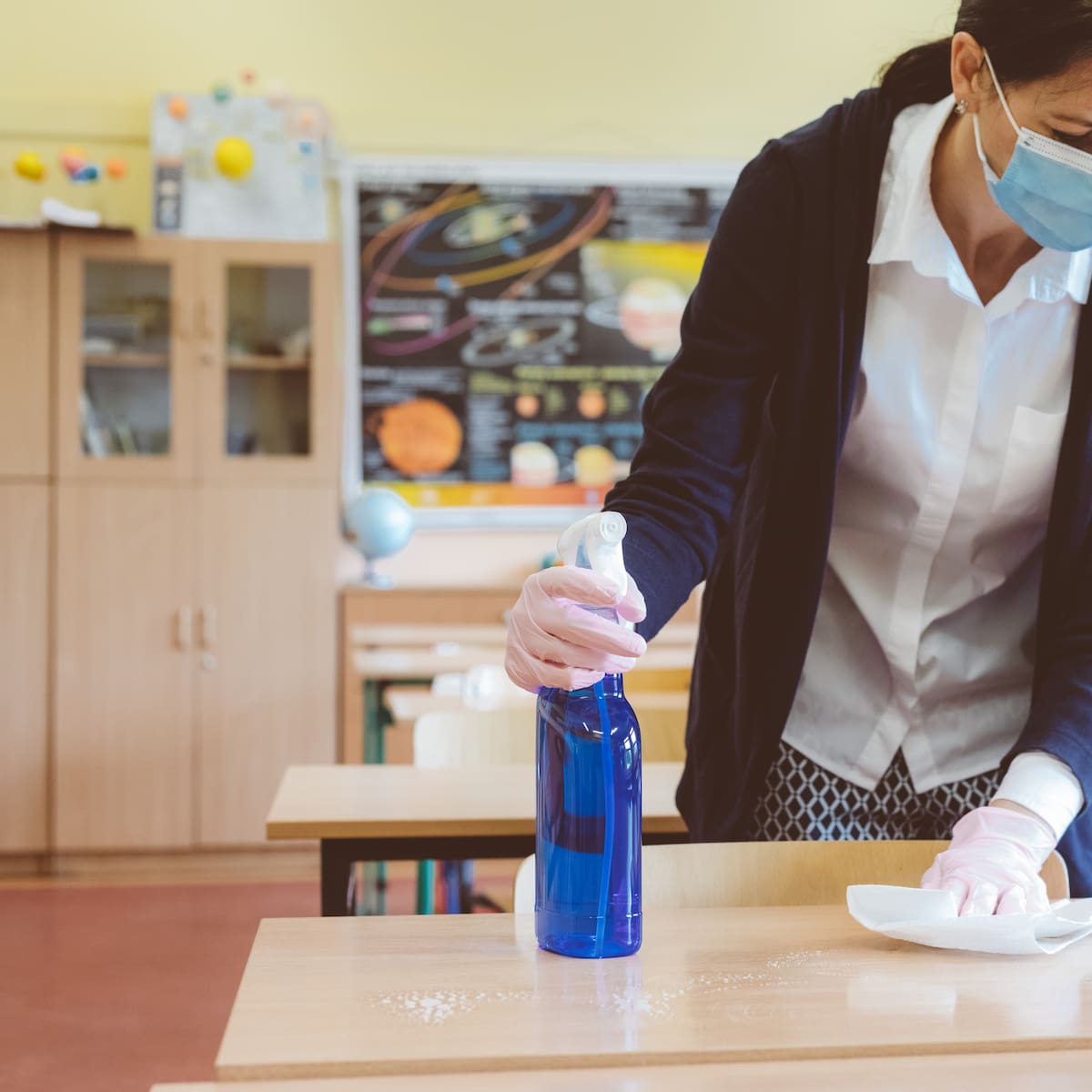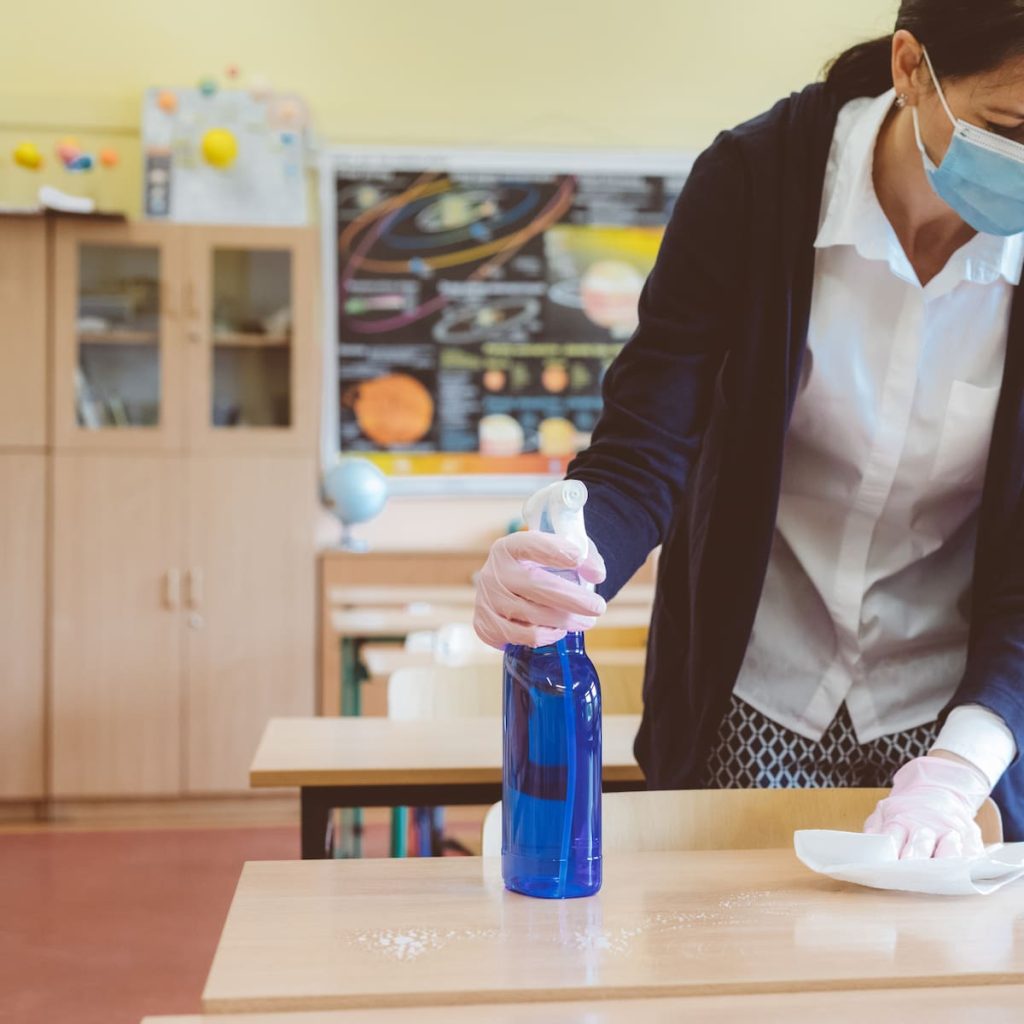 Gateway Cleaning Services provides you with a carefully tailored school cleaning plan, considering the size of your school, the kind of building your educational facility is in, and any flooring, furnishings, or equipment that needs specialized cleaning. In addition, we will pay close attention to your security concerns and follow a strict protocol to give you peace of mind when we provide school cleaning services for your establishment.
Educational Facility Cleaning Services
With more than 25 years of experience, we understand educational facilities' unique cleaning requirements. We offer all service levels to fit your needs and budget, from daily to deep cleaning and sanitization.
The types of educational facilities we service include but are not limited to:
Preschools
Daycare
K-12 Schools
Colleges
Universities
Our school cleaning professionals have the experience and expertise to efficiently clean frequently used areas like offices, lecture rooms, classrooms, lunchrooms, and more. We offer daily, weekly, and monthly cleaning schedules. We will tailor our cleaning plan to your specific needs.
Our School Cleaning Services
Gateway Cleaning Services understands how important it is to keep a clean and organized facility for a productive school day. A clean educational environment can only be achieved from a well-organized cleaning plan that is professionally and consistently executed.
Our school cleaning services include but are not limited to:
Floor cleaning
Carpet cleaning
Wet and dry mopping
Sweeping and vacuuming
Window and door cleaning
Furniture cleaning
Dusting of all horizontal surfaces
Trash collection and removal
Bathroom cleaning and sanitization
Disinfection and sanitization services
Lunchroom cleaning
Teacher breakroom cleaning
Classroom cleaning
Teacher's office cleaning
Gym & Locker room cleaning
Hallway and corridor cleaning
Window and blind cleaning
Sanitize switches, doorknobs, and other frequently used surfaces
Special requests
For a more in-depth list of our school cleaning services, contact Gateway Cleaning Services. We will be happy to custom-tailor our cleaning services to fit your needs and budget.
Disinfecting and Sanitization Services
Maintaining a clean and germ-free environment is one of the best ways to prevent the spread of viruses and other diseases. Our sanitizing and disinfecting services, a crucial part of our school cleaning services, are an essential part of a broad approach to preventing infectious diseases in places like schools, hospitals, office buildings, retail stores, and any other place where people frequent.
Nisus DSV is a broad-spectrum disinfectant, sanitizer, virucide, mildewstat, fungicide, and deodorizer labeled to kill dozens of strains of viruses and bacteria as well as small flies. It effectively disinfects residential and commercial sites of possible labeled viruses and bacteria.
Nisus DSV comes in an economical diluted concentrate and is applied by spraying, using a mop and bucket, heavy misting, or soaking. DSV can be used for everyday cleaning and various critical situations or emergencies.
Why Choose Gateway Cleaning Services?
At Gateway Cleaning Services, our professional school cleaning team is dedicated to meeting all your expectations. Our experience gives us the ability to clean and sanitize your facility efficiently every time. When you choose to hire our school cleaning services, you can expect:
Flexibility – We can easily accommodate and work around your schedule. We also offer competitive pricing to accommodate your budget.
Experience – With more than 25 years of experience, you can be confident that you're hiring a team of skilled cleaners that will properly clean and sanitize your office.
Security – We will pay close attention to your security concerns and follow a strict protocol to give you peace of mind when cleaning your establishment.
Reliability – We will show up on time and deliver a professional job every time. We will arrive with the necessary equipment so that you won't incur additional expenses.
Contact Gateway Cleaning Services Today!
At Gateway Cleaning Services, we are committed to total customer satisfaction! With more than 25 years of experience, we offer professional, dependable, and affordable school cleaning services. Schedule a free estimate today to learn more about what we can do for your business.